Transitioning To A Raw Diet
By Holistic And Organix Pet Shoppe
Starting a new diet change for your dog is both exciting and nerve racking. Not knowing if you are ready or have all the information you need. Let me reassure you, it isn't as difficult as it may seem. Nor is it as expensive as you may think. If you do your homework, you can have a workable budget and a happy healthy dog.
This article will be about my experiences with feeding raw; the transition of detoxing, and the now.
First off, sit down with a pen and paper and do the math, how much a month do you spend on dog food, vet bills, medications and anything else that pertain to caring for your dog.
Now total up per month your dog food that you spend now. Add up your vet bills including vaccines for the year. Add up any medications that you give to your dog. That includes prescription meds, heartworm preventatives, flea and tick meds etc.
When you are ready to make a change, to start you need to make a decision; are you going to fast your dog for 24 hours then jump right into raw or are you going to slowly transition? I know you may hear it's best to do it one way or the other. Honestly, I think you need to do what works best for you. Always remember, anytime there is a change in diet, there will be a change in poop. Poop plays a huge role here in knowing what's going on. So learn to
read the poop.
Look for a small freezer (used or new) to store raw foods in. You will need the extra space especially if you have multiple and/or large dogs.
Once you have decided how and when you will start, be prepared. First you will need some supplements. You may hear many raw feeders say that dogs do not need added supplements when feeding a raw diet. This would be incorrect. In the wild, when a wolf is eating its prey, they are gathering the needed nutrients. A wild rabbit so to speak will be fresh meat that hasn't been laced with antibiotics, drugs and God knows what else added into it. A cow when raised for slaughter is raised in very inhumane conditions. Yes this is what we humans are eating. So buying food from the grocery store is NOT your best selection for clean meats. Only when you run out of your pet's food at home or can't get your hands on other better raw foods is grocery store food acceptable.
Now for supplements, I have created a list of what you will need. These supplements can be tweaked along the way. But for now, it's a
great list
to start with and provide with daily meals. Another decision to make here is what sort of raw will you feed. Whole prey (whole carcass-fur and all) pieces of raw-(chunks of meat fit for your size of dog), or ground raw.The last two would be like what is described in the BARF diet. This article isn't about feeding dehydrated or commercial raw pet food. This is about gathering ingredients for a home prepared raw diet. You have raw, freeze dried/dehydrated that you can purchase in bags or chubs from the store. You add water or cut a slice to feed. These come with some (synthetic) vitamins but I can tell you, you will STILL need to add supplements, so why not know exactly what you are putting into your dog's food. Plus they are super expensive.
​ You will spend more up front for supplements to gather a stock of what is needed. Also commercial foods are much more costly.
(This article is not about Whole Prey Diets) Read about whole prey diet
here..
You may start probiotics and digestive enzymes now before you ever start the new diet. Also I would add in the
milk thistle
powder as your dog adjusts to the new diet. If you have a puppy or a dog with allergies or weakened immune system, add in
Colostrum
into the daily diet as well.
To start, use only one protein..chicken is the preferred protein. Feed a bland diet of chicken breasts with bone or alike for a couple of weeks. After a couple weeks, you can add in organ meats. Bone will make the poop firm, the organ meat will soften it.
10% Bone
10% Organ
80% Meat
Liver-1 oz per 10 lbs once (or twice) a week included in the 10% organ meats
If math confuses you, to make it a little simpler, buy from
Hare Today
.
They list how much bone, oran meat and muscle meat in each protein. It really makes this simple.
Feeding times:
For puppies and adults, over 6 months old – split into 2 meals per day although one is acceptable as well.
For 4-6 months old - split into 3 meals per day
For under 4 months old - split into 4 meals or more per day
If all is going well, try a new protein like rabbit or rabbit. Any will do but exotic meats are easier on the digestive system. You can feed chicken necks once a week. Also skinless/boneless low sodium sardines in water, low sodium salmon (Trader Joe's has a very low sodium salmon and they also have some low sodium sardines although I found some lower made by Wild Planet and Ocean Season Brand. Walmart has Ocean Season Brand in their larger stores.) You can feed organic cottage cheese (like a dessert for your dog) once a week or add a little bit of organic plain
Kefir
or organic plain yogurt to the food or serve alone for an additive. You can do so many things. Keep it interesting for your dog. Change up the meals. Do NOT feed the same protein day in and day out once you establish the transition. Your dog WILL get sick. This is unhealthy. Feeding the same type of food every day will make your dog unhealthy. Look at pet foods being done that way.
We need to balance the diet. So rotate at least 4 proteins.

​You will feed approximately 2% of your dog's body weight in meat.
The amounts vary and can always be adjusted up or down. It will be up to you to watch his weight and adjust it as needed. Some dogs will act like they are starving. Just up the meat content a little. You can also add in veggies cooked or raw (juiced or finely chopped). Raw chunks of veggies don't digest so you will need to help the dog out by juicing or chopping down into small fine pieces. Raw is best because they get the most nutrients. Buy organic if at all humanly possible. Prices are coming down on organic foods especially the veggies. Veggies and fruits have a high amount of pesticides so it is best to buy organic or you may be dealing with some issues from that. So buy organic if possible. This applies to EVERYTHING including eggs and herbs/supplements. Organic/grass fed eggs are not cheap..so you can feed these 1-2 times a week (boiled, poached, scrambled). Always buy organic if you can. I have found some good prices even with organic supplements. And when adding supplements into the diet, don't just throw in the whole list of supplements at one time and not expect digestive issues. Add supplements in a little at a time. A couple one week and if all goes well, add in a couple more the next week. Do this until you get them all going in. Even start with smaller amounts.
Here is the break down in the amounts of food:
1.5% – Overweight
2.0% – Average Activity (little outdoor time/2 or fewer walks a day)
2.5% – Above Average Activity (a few hours of activity per day)
3.0% – Average Activity with Weight Gain Goals
3.5 % – High Activity or Weight Gain Goals (Working Dogs)
4%+ – Kittens, Puppies and Nursing or Pregnant Pets
Also here is a feeding calculator to help you do the math.
Some of the other info on that site is very detailed and can be confusing. Stay away from it for now for all of you newbies until you can grasp this.

*Meats are high in phosphorus, bones are high in calcium.

If you choose to cook the veggies, that's ok just make sure they get their supplements for the day. Cooked veggies do not need to be juiced. Serve whole.

Do not feed pits of fruits, no grapes, raisins, onions, or chocolate. Learn what is safe to feed and what isn't. Watch out for xylitol in peanut butters and other human foods.

I recommend veggies (raw preferably) to gather as many nutrients as possible. A small amount (tablespoon) can be added to each diet. If you don't want to spend much time in the kitchen preparing veggies, you can add in an organic greens powder. It is full of nutrients and it's easy to add into ground raw foods. Also a good mineral supplement is Humic/Fulvic Acid. The menu is large. Find what works for you and your schedule. Some people have plenty of time to prepare an entire meal, others work full time and the last thing they want to do is be in the kitchen all night. So to make it simple...add the greens powder and supplements and that will help keep it balanced. You can always prepare the meals on the weekends and freeze them for throughout the week. ​
As for raw bones...they are wonderful for cleaning teeth. A raw beef (rib) bone 2-3 times a week will keep the teeth fairly clean. You may need a teeth cleaning eventually. Just keep an eye on the teeth and
brush as often as possible
. Daily is recommended. Some dogs have more teeth issues than others..certain breeds like chihuahuas, dachshunds etc.
Do not feed cooked bones at all. Cooked bones are dangerous. Also stay away from the weight bearing bones. They can break teeth. Chicken necks are soft and easily to chew and digest. Only feed once or twice a week at most on the necks. Always supervise your dog when they have a bone to chew on.
Clean up is easy. Clean as you would after you prepare to cook your meats for yourself. You handle raw chicken, hamburger, pork etc. You clean up after that right? Same applies to raw dog food diets. As for feeding pork, there is a lot of debate on whether to feed pork or not. Pork is fine to feed but make sure it has been frozen for 3 weeks before feeding it to your dog. Same goes for wild game that you may have killed in the wild. Also raw fish. I do not recommend (nor do I myself) feeding raw fish but if you do, freeze it for 3 weeks prior to feeding.

This information and much more is in my book on how to feed a homemade diet. It will help you so much.
​
While you are transitioning, don't lose hope if your dog isn't taking to it as well as you think he should. Sometimes it can take a couple months to get your dog accustomed to eating a different diet. But eventually they will get the hang of it. It is always the pet parent that gives up before they should. Give it time. If something isn't working, try something different. Add a little shredded cooked chicken on top of the raw or chicken broth. For newly fed raw diets, you can trying searing the meat before feeding. This may also help your dog transition.
The thing for you to do is to look for a nearby co-op or buy from a source online or local. Go to the Farmers Market for great deals. I myself buy from
HARE TODAY
. The shipping is low considering it is being shipped with ice and it is delivered right to my doorstep so no heavy loading and unloading of meats. To find out how much shipping will be to ship
to you
, go to the site, create a descent order of food (pick the mixed meat/organ/bone combos). Create an order of $175 worth of food or 30 lbs then continue to the checkout to see what the shipping will be. I myself have 5 dogs so I buy the 2 lb chubs and 5 lb chubs although the 5 lb chubs have a slightly better price. (I feed approximately 2 lbs a day. What's left I save in frig for the next day). I am going to guess around $30-$40 for shipping. That is a reasonable price.
​According to the size of your dog or how many mouths you have to feed as to what it will cost you per month. Having five dogs, their total weight combined is 275 lbs. I WAS feeding a premium canned dog food and it was costing me a fortune. Raw has cost me less than half the price and I totally trust where my meat is coming from. The bully sticks are cheaper as well.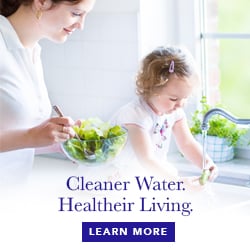 ​
A comment on bully sticks. Some say these are bad and some say good. Let me explain this. I recently read where a holistic vet mentioned to her followers not to feed bully sticks due to the bacteria. My mouth dropped and I had to laugh. Really? Ok, you have bacteria in raw meats, you have bacteria in kibble foods and canned foods. In fact most contaminated food is commercial pet foods. Just ALWAYS remember, anytime you handle
ANY
type of foods, human foods, pet foods, raw foods, bully sticks, treats and alike, always wash your hands with soap and water after handling. That's it. It's that simple. Be careful with bully sticks as well. They can break teeth although not a common thing.
I do
not
recommend grains in diets. They cause too many serious problems especially in larger dogs. So do not feed grains or high carbs like white potatoes.
You are probably wondering why I like to add veggies when you may have heard raw diets do not need them. I do consider dogs carnivores...but if you can add a few veggies to add natural nutrients, then that's why I recommend it and why they must be broken down because of their short digestive tracts. And to backup my recommendations, these comments come from some of the best holistic vets out there.
"It is no longer a question if a diet without supplements is complete. The question is what is missing. No matter what diet you feed, it is likely to be depleted of some nutrients because of worldwide mineral and nutrient soil depletion.~ Dr Dobias"
And Dr Karen Becker says- "The best of diets – even a raw, species-specific diet – can come from soils that are depleted or from lower quality food sources. Sometimes the food simply loses many of its nutrients through processing and storage.

And most commercially available pet foods, even if they're "fortified" to meet AAFCO standards, contain synthetic, lab-concocted vitamins and minerals which don't provide optimum nutrition."
Next we will look at your water. If you don't have a water filter, get one. It is a thousand times better having one for everyone in your home. I can't say this enough. It is crucial in health. A fluoride/chlorine free multi-stage filter. You can get one cheap.
Check them out here
. I myself have one on my
frig for my water dispenser
(not the one that comes with the frig inside) and one on my
kitchen sink (under counter)
as well as my shower. A whole house filter is ideal but costly.
Reduce vaccines. Do not give on the day of surgery or when your dog is ill. Do not give combos. Single dose only and wait 30 days if you do another. After getting puppy shots, you can do
titers
in the future. Rabies is required by law so get with a vet that offers a 3 year vaccine. Ask for the
Thimerosal Free vaccine.
Not all vets carry this. Call ahead. According to whether you live in the country or city will determine
what you may need
to give for the other vaccines. But titering is
always recommended
so you don't subject your dog to more disease causing vaccines.
For Vaccine reactions (to reduce symptoms or eliminate):
Use
Thuja
(200c preferably) for vaccines several days before and several days after up to two weeks usually. You can use this for weeks afterwards for dogs that may have mild reactions. If your dog has severe reactions to vaccines, never vaccinate that dog again. Ask for half a dose of the vaccine for all other vaccines. Rabies you cannot do this. Your 10 lb dog must have same dose as 100 lb dog.
Use
Lyssin
(200c preferably if found-check amazon or other websites) for Rabies vaccine for several days before and after up to 2-4 weeks. ​
​
Flea and tick products including topicals are
toxic and deadly
. They make plenty of natural products that work well.
See them here.
As for heartworm preventives, there are natural herbs and such for this as well. I live in Texas in the heart of heartworm territory and I do not give these medications. I use
nosodes
myself.
See natural heartworm products here..(scroll to very bottom of that page)
. FYI, there is not a product on this planet that PREVENTS heartworms. Not one. so why give toxic chemicals to your dogs. Use something natural instead. And test them every 6-12 months for heartworms.
Many pet owners who have made the switch to homemade diets have noticed drastic changes in their pets, including:
Shinier, healthier skin
Fresher breath/cleaner teeth
Improved digestion
Improvement with allergy symptoms
Anal Gland problems cleared up
Decreased shedding
Increased stamina
Firmer, smaller stools
A general increase in overall health
This is a basic guide for raw diets. It's simple and it's cheaper than any premium type pet food out there. Your vet bills will decrease as well. You will need to do some yearly blood work. Always check the thyroid and check for heartworms. Not even Heartgard or alike is 100%. I always check for these things along with any deficiencies that may show up with supplements although hair analysis is the best way to test for deficiencies. Thiamine, magnesium, and manganese are a great addition to the diet and will help joints as well (Pitties need these always). If you want in depth testing for allergies, vitamins or alike, there are several experts out there that offer this. Dr Dobias offers hair testing for minerals and toxins and Dr Dodds offers blood work for thyroid and food sensitivities.
Testing:
Food Sensitivities
Thyroid Testing
Mineral and Toxin testing
While your dog is transitioning, you may see excess shedding, dry skin, runny eyes, some mucus in the poop, or perhaps dried up white poop a day or so later. The white is the bone content in the diet. You can reduce calcium if you are giving it. Keep bones at the recommended. White poop is a sign your dog is getting enough calcium and you can reduce the intake of calcium if needed. You may see the poop becoming smaller in size and less of it. The smell will be less. Your dog may not drink as much water as normal. Raw diets are full of water content so your dog won't require as much water as the
cardboard kibble.
Also during the transition, you may see your dog showing some skin conditions. If it is mild, apply coconut oil onto the dogs skin and/or half filtered water and half Apple Cider Vinegar. You will want to use raw unfiltered (mother) ACV.
See it here.
Coconut oil
is a wonderful addition to any diet. You can use internally and externally. Internally don't go overboard. Start off with a smaller amount..1/4-1/2 teaspoon and work your way up. Depends on your dog's size.
1/4 teaspoon per 10 lbs.
​
Colloidal
Silver works great as well.
​
The situation will resolve itself with time, (generally a week or two, but up to a couple months in some cases) as new cells must replace old ones in order for the detox process to be completed.
​​
Kefir

and yogurt (plain organic) is good for an added probiotic but it isn't near enough so you will need to add in a supplement.

After 6 months on a raw diet and you have been using the recommended supplements here, you can reduce the amount of supplements and will probably be best to change up some brands. Continue the Vitamin E three times a week. If you miss a dose of these on any given day, don't panic. It takes a while before the dog will start to show they are not getting what they need.

Joint Supplements

should be given to all dogs of all ages starting at about 6-12 months of age. This will help to PREVENT future arthritis,

hip dysplasia

,

ACL tears

etc.

​
Tips:
Pets prone to digestive upsets or vomiting immediately following a meal will benefit from using a bowl for fast eaters. Also these dogs will definitely need to start on double doses of digestive enzymes and probiotics weeks before transitioning. Also try the ground up meats instead so they can't gulp and get food stuck in their throat.
If your pet is experiencing runny/loose stools (soft stool is not diarrhea), constipation or vomiting at times other than after meals, slow down the transition process and add 100% pumpkin (canned is ok) to their meal. Use 1-2 tablespoons per cup of food. Pumpkin is unique in that it helps with loose stools as well as constipation and upset tummies.
Slippery Elm
is great for digestive upsets as well.
Pets with allergies/food intolerances, find a protein in the exotic's to start with. Rabbit or goat is a good one to start with. Exotics are higher in price so look for deals.
If you have a dog with joint issues, please go to
CanineArthritisAndJoint.com
for helping your dog. I also highly recommend
Adequan
along with water therapy for chronic issues.
Transitioning Picky Eaters and Older Dogs to a Raw Diet
These dogs may turn their noses up at the smell and texture of their new food. Don't worry, as this is a common occurrence (particularly with smaller dogs) and is usually easy to address by following these steps:
Eliminate treats during the transition
Fast your dog the night before starting the transition
Dogs that have been on steroids, antibiotics, or other long-term drugs, may experience longer detoxification periods. You should always consult with your veterinarian if you believe your dog is showing severe problems connected to the diet change. By Holistic And Organix Pet Shoppe ©

​
For a detailed diet...che
ck out my book.
It's loaded with a ton of information for all of your answers and to start a new diet for your dog along with any other ailments that can be treated at home. Great book for newbies!